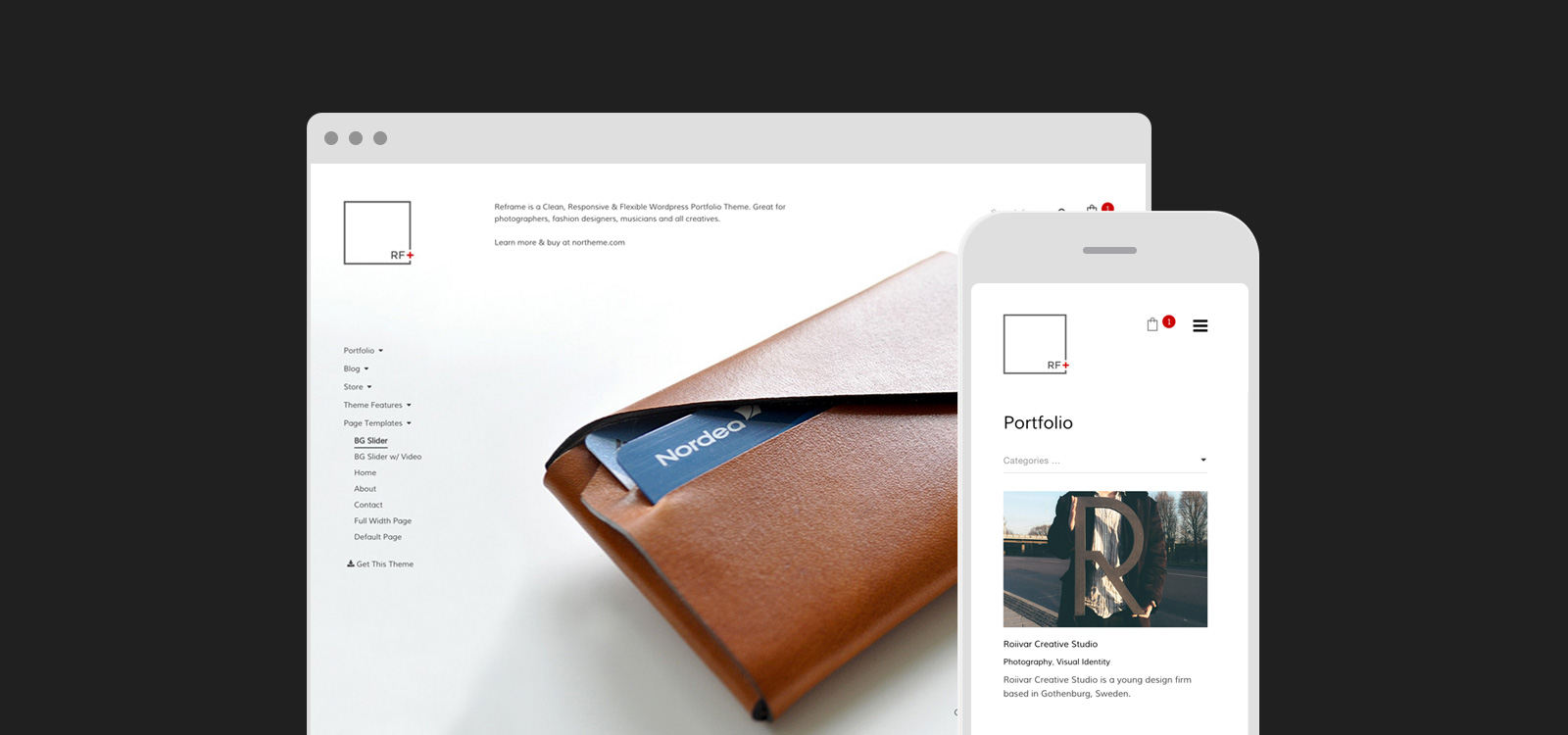 The cool kid is back, Reframe Plus is available now!
Reframe Plus is adopting awesome features of Reframe and brings new Northeme Framework features (see Common Features on Reframe Plus page), high resolution responsive layout – up to 1680px resolution -, in-depth modification options, Woocommerce support, easy to use solid base framework and many more.

Visit Reframe Plus page to discover theme features and access live demo :
Membership & Workality Plus Customers
We appreciate your interest in Northeme Themes and thanks for purchasing membership & Workality Plus during the early Northeme launch.
If you've purchased membership, you can access Reframe Plus from My Account on Northeme.com or directly install it from Northeme > Theme > Theme Switching on your WP dashboard).
As for Workality Plus users, we released a major update for Workality Plus (V1.1) yesterday with new features, improvements and minor fixes. Make sure that you updated your theme to the latest in order to access new features.
As a token of our appreciation, we extended all membership & Workality Plus licenses until 2017 (~6 month extension). Thanks for your trust and supporting us.
Hope you enjoy new themes!
Woocommerce or WordPress Portfolio Themes?
Since we announced our new themes as Woocommerce & Portfolio Themes last month, we received several e-mails regarding if portfolio features are overshadowed by e-commerce features.
Please note that Woocommerce support is totally optional and our themes do NOT require Woocommerce plugin. If it's not installed / activated, your theme will not include Woocommerce related files / scripts at all. We only make sure that all Woocommerce related pages' design elements are matching with our themes' slick design and there is nothing would cause a conflict if shop feature is being used.
Our first priority has always been providing easy to use yet powerful portfolio building tools and building slick themes that make your work stand out. We will be focusing on improving portfolio features and offering better tools consistently.
Obviously it was our fault overstating shop feature and sorry for any misunderstanding caused.
Centreal Plus Release Date
Centreal Plus release scheduled for July 25th. But we're doing our best for earlier release date and it'll be available in July as promised.